Infomation
Tonari-so is a shrine lodge for family trips, social gatherings and seminars, also serving kaiseki course lunches loaded with seasonal dishes.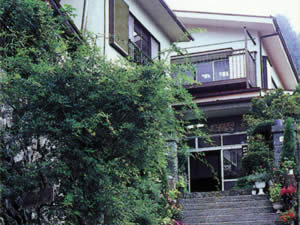 Tonari-so was built long ago as a shrine lodge to host the many people who came to visit Mount Mitakesan, long revered as a sacred mountain because of Mitake-jinja Shrine on its peak.
Tonari-so is now open to the general public. The lodge is surrounded by nature and is a wonderful place to relax the soul. There are many fantastic hiking trails to sights such as rock gardens and Nanayo-no-taki Falls. We dedicate ourselves to family-style service and invite everyone to come enjoy it.
| | |
| --- | --- |
| Address | 49 Mitakesan, Ome-shi, Tokyo, 198-0175, Japan Map |
| Contact | Tel/Fax: +81 428 78 8447 |
| URL | http://www.tonarisou.burari.biz/ (Japanese) |
| Number of Rooms | 7 rooms, 40-tatami banquet hall |
| Check-in | From 15:00 |
| Check-out | Until 10:00 |
Recommendations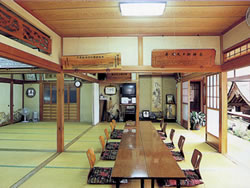 Cuisine
Original Tonari-so cuisine is filled with seasonal Mitakesan dishes that constantly push the frontiers of taste.
Kaiseki Lunch 3,500 yen
An appetizer, chawanmushi egg custard, salt-grilled river fish, a nimono simmered dish, a sunomono vinegared dish, a stew dish, a chinmi delicacy, tempura, sansai wild mountain vegetables, sashimi konnyaku, yamakake grated yam, white rice, soup and dessert.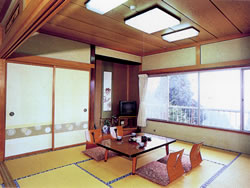 Accommodation Plans
One Night with Two Meals 8,400 yen
Dinner: Eight items including tempura, a nimono simmered dish, river fish and konnyaku sashimi
One Night with Two Meals 10,000 yen
Dinner: 10 items including shrimp, a stew dish, sashimi, tempura and river fish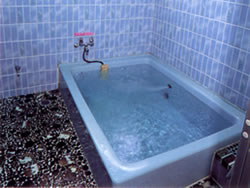 Tourmaline Stone Bath
The effects of the tourmaline warm the body down to the core.
Map