Infomation
Sanraku-so is a traditional Shinto lodge run by a Shinto priest, featuring medicinal cooking and medicinal herb baths.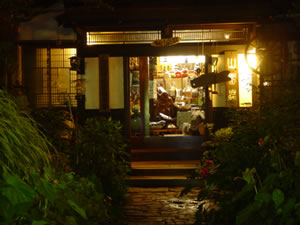 Also known as Kami-no-ie (House of the Gods), Sanraku-so is a shrine lodge run by an 18th-generation Shinto priest. Standing atop a green mountain ridge, the comforting lodge is frequented by both humans and nature. Seasonal flowers bloom in the entrance, and the banquet hall that houses the patron god is a tranquil space brimming with an uncanny air. We invite you to relax with medicinal cooking and medicinal herb baths.
Recommendations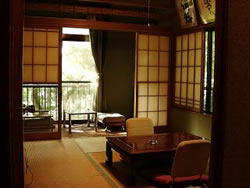 Each room features works of art by the traditional artists and writers who have long adored Sanraku-so, such as Kawai Gyokudo and Eiji Yoshikawa. The master gives a lecture before the altar during morning worship to bring lasting tranquility to the minds of each and every guest.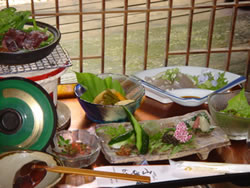 Sanraku Plan From 8,900 yen
Sanraku medicinal cooking made with a plentiful array of rare ingredients. Enjoy the freshness of sashimi konnyaku and other dishes made from seasonal sanso and sansai wild mountain grasses and vegetables and over 30 ingredients grown in the Sanraku garden. Warming up with the genuine taste of the food borne of the chef's earnest wishes for your health in addition to a Chinese medicinal herb bath will leave your body and mind shimmering and fresh.
Map