Infomation
Reiun-so is a shrine lodge vaulted above the clouds where visitors can enjoy the taste of the seasonal bounty of the mountains.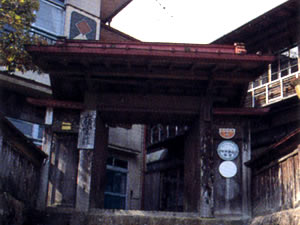 Reiun-so is a lodge vaulted above the clouds where guests can relax, soak up the nature of Mitake and find a new appreciation for tradition.
Traditional shrine lodge Reiun-so has stood on the road to Mitake-jinja Shrine at the top of Mount Mitakesan for well over 300 years. Its high elevation gives it perspective on the constantly changing nature around it as well as outstanding views of the Nikko Mountain Range and Mount Tsukuba-san far in the distance.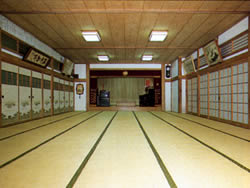 When night falls, the night view of Tokyo rises dreamily to Reiun-so. Guests can enjoy eating foods that capture the essence of the ingredients in an environment where they can observe wild plant life, birds and insects and get in touch with comforting nature.
Address
57 Mitakesan, Ome-shi, Tokyo, 198-0175, Japan Map
Contact
Email:
Tel: +81 428 78 8501 /Fax: +81 428 78 8774
URL
http://www.reiunsou.com/ (Japanese)
Number of Rooms
10 rooms, 40-tatami banquet hall
Recommendations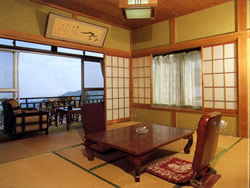 One Night with Two Meals From 8,400 yen per guest
Two guests per room, rooms include yukata bathrobes, towels and toothbrushes
One Night with Two Meals From 9,450 yen per guest
Two guests per room, includes upgraded meals
One Night with Two Meals From 10,500 yen per guest
Two guests per room, includes upgraded meals and better views from the room
Map