Infomation
Nanzan-so is a relaxing shrine lodge and restaurant with great views, a public bath with a view, and homemade Japanese cuisine.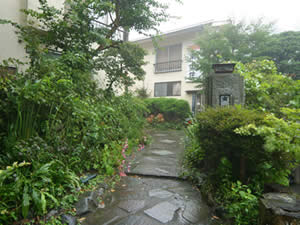 A place where guests can feel the traditional Japanese essence of the peaceful soul throughout their beings. The wind carries the sounds of trains all the way up the mountain, but the surroundings are quiet in stark contrast to everyday life. The warmth of the trees will definitely soothe your tired soul.
Nanzan-so proudly enjoys a very high guest repeat rate.
Address
111 Mitakesan, Ome-shi, Tokyo, 198-0175, Japan Map
Contact
Email:
Tel: +81 428 78 8449
URL
http://www.nanzansou.com/ (Japanese)
Number of Rooms
8-tatami rooms (4), 9-tatami room (1), 12-tatami room (1), 45-tatami banquet hall (1)
Check-in
From 15:00
Check-out
Until 10:00
Reception
8:00 to 23:00
Recommendations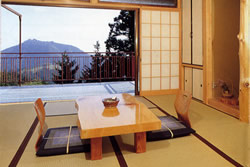 Guest Rooms
Views of the four seasons from southeast-facing rooms
One night with two meals from 8,400 yen on weekdays, from 8,925 yen on weekends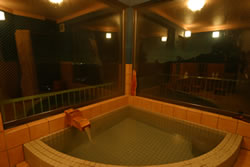 Public Baths with Views
• See night views, sunrises and other scenic views of the entire Kanto Region from these public baths.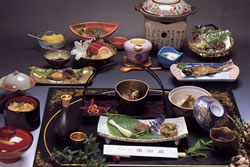 Owner's Homemade Cooking
Enjoy the owner's celebrated homemade Japanese cooking.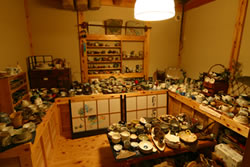 Earthenware Collection
The owner's earthenware collection "An'an" is on display, and pieces are on sale.
Map