Infomation
Mitakesan-so is a thatch-roof shrine lodge that serves specialty fukimiso and sashimi konnyaku to lodge guests and lunch diners alike.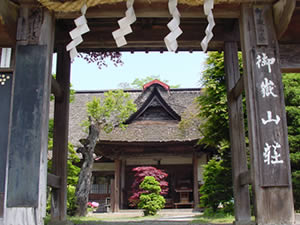 Mitakesan-so has stood on Mitakesan since the Edo Period and knows true Japanese tradition, taste and hospitality.
Address
123 Mitakesan, Ome-shi, Tokyo, 198-0175, Japan Map
Contact
Email:
Tel: +81 428 78 8474 /Fax: +81 428 78 8727
URL
http://www.mitakesansou.com/ (Japanese)
Number of Rooms
12
Recommendations
Enjoy Japanese hospitality through sansai wild mountain vegetable cuisine such as our specialty sashimi konnyaku. Relax in the main building that also served as the administrative office for Mitake-jinja Shrine.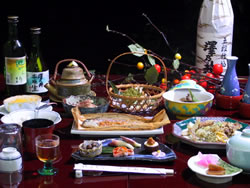 One Night with Two Meals 8,400–10,500 yen per guest
Please make reservations by telephone or email.
Lunch From 3,150 yen per person
We welcome temple visitors and tourists alike.
Featuring very traditional, homemade dishes that exhibit the changing seasons of Mitakesan.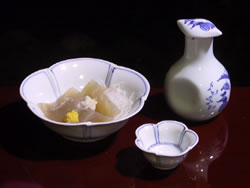 Sashimi Konnyaku 500 yen
Made from konnyaku-imo roots with a taste you can only find at a mountain lodge.
Fukimiso 500 yen
Homemade fukimiso made from 100% fukinoto butterbur sprouts picked at the foot of Mount Hakusan in the Hokuriku Region.
Guest Rooms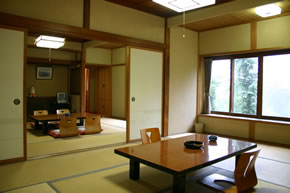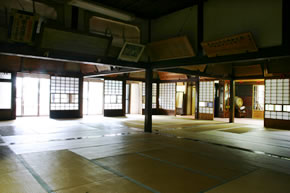 Map