Infomation
Korisan is a tea house and shop along the walk through Mitakesan. This open café features Japanese sweets and their specialty tororo grated yam soba as well as souvenirs.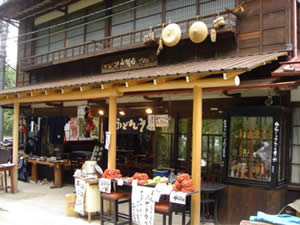 An open café inside a 100-year-old building left unchanged since the Taisho Period. Sit under the huge, colorful trees, forget about time, and immerse yourself in nature and your escape from everyday life. Enjoy light meals and original souvenirs you will only find at Korisan! We are well known for our owl and tanuki raccoon-dog souvenirs and our young master.
Enjoy sweets like anmitsu and warabi-mochi, but make sure to leave room for our original tororo grated yam soba.
We also serve the very traditional Japanese snack of piping hot konnyaku balls, and mizuame starch syrup, which is certain to create a memory for your trip.
Come recall the ways of the good old days of Japan in this old-fashioned shop.
| | |
| --- | --- |
| Address | 119 Mitakesan, Ome-shi, Tokyo, 198-0175, Japan Map |
| Contact | Tel/Fax: +81 428 78 8439 |
| Seating Capacity | 12 |
Recommendations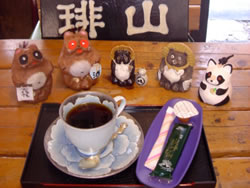 Korisan Coffee 450 yen
Korisan's original aromatic blended coffee brewed with fresh water from Mitakesan.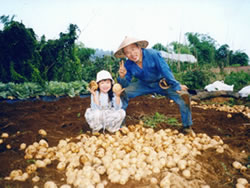 Organic Vegetables 100 yen and up
Fresh, seasonal organic vegetables grown under the watchful eye of the master of the Sanraku-so shrine lodge. Experience a different kind of sweetness and crunch, and make sure to buy some vegetables before they are sold out!