Infomation
Ikoisan-so is a shrine lodge with fantastic night views from the rooms and is an ideal place for hiking, forest bathing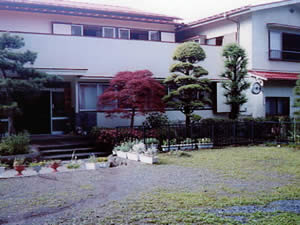 Ikoisan-so is surrounded by beautiful, grand nature. Amidst the stillness, the rooms provide a true escape from everyday life. The location atop Mount Mitakesan in Okutama, the far reaches of the Tokyo Metropolis, is perfect for hiking and forest bathing. The night view from the rooms is second to none. Forget the hustle and bustle of the city and refresh your body and mind.
Address
75 Mitakesan, Ome-shi, Tokyo, 198-0175, Japan Map
Contact
Email:
/Tel: +81 428 78 8566/ Fax: +81 428 78 8952
URL
http://www1.odn.ne.jp/ikoi/ (Japanese)
Number of Rooms
10 rooms, 48-tatami banquet hall
Recommendations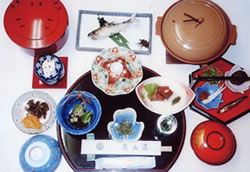 Salt-Grilled Ayu Fish Plan From 8,400 yen
Enjoy salt-grilled ayu sweetfish and sansai wild mountain vegetable stew for dinner, and our specialty homemade sashimi konnyaku for breakfast.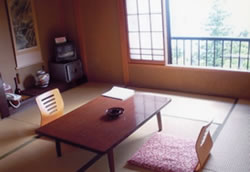 One Night Plus Dinner Plan From 7,245 yen
Perfect for a quick getaway the next morning. Enjoy salt-grilled ayu sweetfish, seasonal sansai wild mountain vegetables and stew for dinner.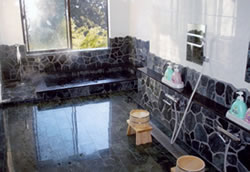 Light Meal Plan From 5,985 yen
For dinner, choose one dish from kakiage fried shrimp-and-vegetable soba noodles, kakiage udon noodles, or curry rice. For breakfast, enjoy our specialty sashimi konnyaku.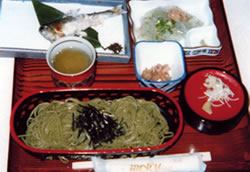 Day-trip Public Bath Plan
Relax and wash away the fatigue of your hike with a natural stone bath, and follow with some of our renowned salt-grilled ayu sweetfish, sansai wild mountain vegetables, sashimi konnyaku and soba noodles.
Map