Infomation
Chimoto-ya sells coffee brewed with spring water, deer curry, konnyaku sashimi and more. Located on the road that goes by the gate to Mitake-jinja Shrine.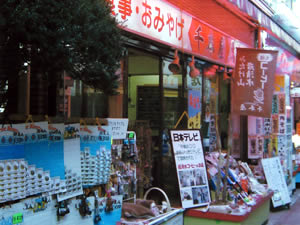 Chimotoya is a restaurant, tea house and souvenir shop on the road that goes by the gate to Mitake-jinja Shrine. It serves soba, udon and other foods as well as coffee, black tea and homemade cakes. It is a good place to relax before or after visiting the shrine.
Relax and have a seat at tables made from a sacred tree by the shrine. There are no views from the dining room, but the service is without equal. The owner is known to share fresh and pickled vegetables grown in mountaintop fields with regulars…
| | |
| --- | --- |
| Address | 143 Mitakesan, Ome-shi, Tokyo, 198-0175, Japan Map |
| Contact | Tel: +81 428 78 8746/ Fax: +81 428 78 7199 |
| Business Hours | 9:00 to 17:00 |
| Seating Capacity | 35 to 40 |
Recommendations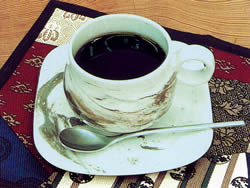 Spring Water Coffee (with dessert) 530 yen
The owner travels deep into the mountains every morning to collect spring water to brew this mellow, rich coffee. Includes a famous Mitakesan dessert.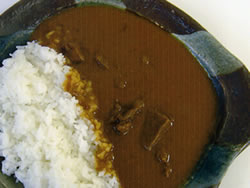 Deer Curry 900 yen
A healthy curry made with the meat of deer hunted in neighboring Okutama, simmered slowly in red wine until soft. Chimoto-ya can also prepare smoked deer meat if ordered several days in advance.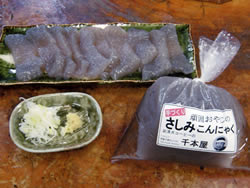 Ganko-oyaji Sashimi Konnyaku 530 yen
Fresh konnyaku sashimi made from konnyaku-imo roots grown in mountaintop fields has a sticky, soft texture and taste. Also available as a souvenir gift.
Map